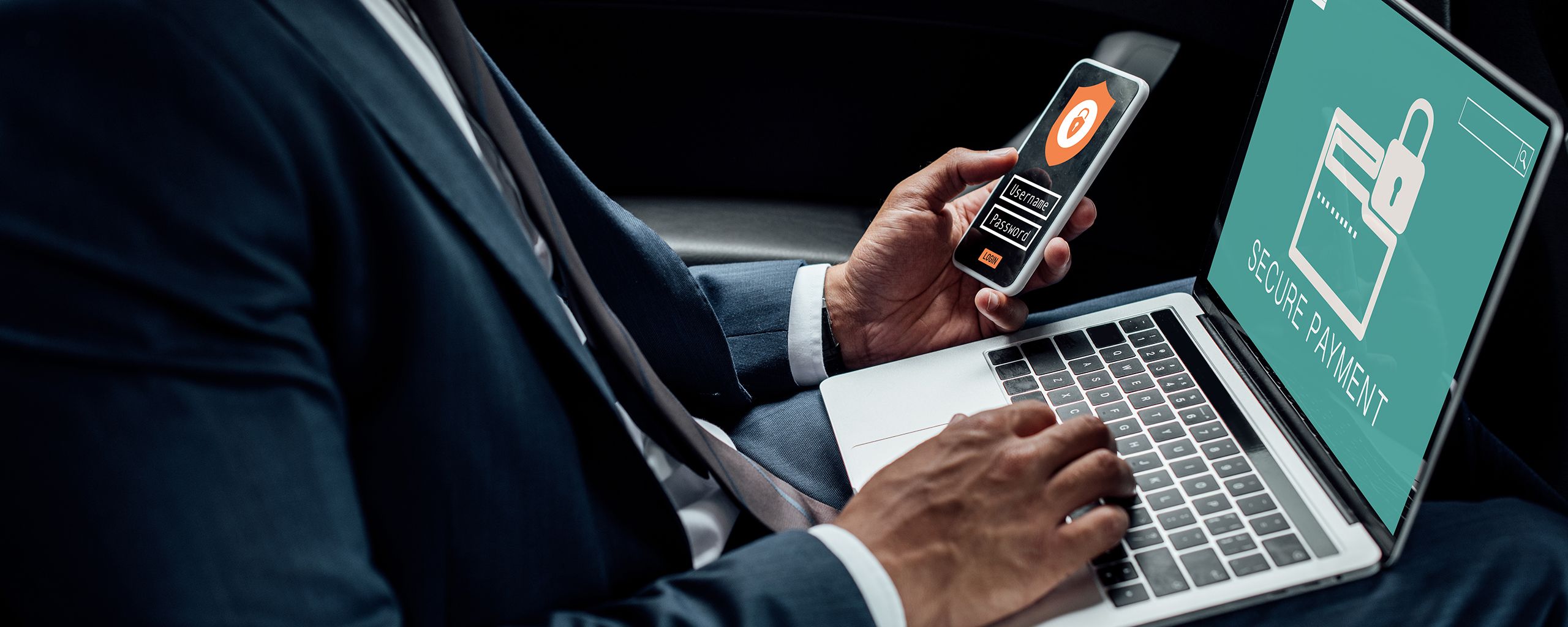 NEWS FOR IMMEDIATE RELEASE
JEI Tech Alerts SMBs to End of Support
HIGH RIVER – November 6, 2019 – JEI Tech, leading managed technology services provider (MTSP), recently announced that the organization was invited by the Chamber of Commerce to give a talk on cybersecurity at a Lunch and Learn at the Highwood Golf and Country Club, Wellman Room. The event took place on October 24th, 2019 and was both highly anticipated and highly attended by business owners in the community. The subject of the talk was cybersecurity, as this subject continues to become a growing concern for many
SMB owners (small to mid-sized business).
Cyber crime has surpassed all other forms of crime and unfortunately, for business owners, breaches have shifted from a matter of "if" to "when." At this talk JEI Tech sought to empower business owners with expertise on how to secure their organizations from these threats and how to most effectively protect their business from breaches of any sort. Most business owners are still ignoring cybercrime as a legitimate threat to their organization because they're simply unaware of how expensive a breach can be to an organization, the lost productivity and the vulnerabilities that result after a breach.
Lee-Ann Coleman, President of JEI Tech, states, "it's our duty to share this information with the public. We've done network scans, pointed out vulnerabilities, clients felt that their cybersecurity solutions were satisfactory so they declined our services, and then 2 months later they get hit with a crypto attack and they lost 2 months worth of data. We are very consultative in our onboarding process so we never pressure clients into anything, but when you see them suffer the exact pain you predicted, it makes you want to help make sure everyone understands how these threats are unfortunately very real."
The talk was divided into 4 sections including
1) Cyber Security Simplified. The latest threats and how to prevent them.
2) Why Hackers Target Small Business. Protect your business and discover what you can implement today to navigate these threats.
3) Cyber Liability. You've had a breach, now what?
4) Ask an Expert. Ask any cyber security questions from a panel of experts.
These slides are still available upon request. Later she added, "Most business owners are underestimating the ubiquity of this threat and more importantly, the simple things they can do to secure their organizations from breaches. In fact, one of the reasons we've become more vocal and active about getting this information out is because we're seeing many of our peers being affected by data breaches. We've had clients who've asked us to scan their network and we point out their vulnerabilities so they know what to expect. Whether they decide to do business with us is inconsequential, what matters is that they understand how vulnerable their business can be and that they take the necessary steps to protect themselves to secure their company and their future."
The philosophy of JEI Tech is equip businesses with the technology they need so that they can have peace of mind that all aspects of their cybersecurity are simply handled in advance. "It should never be a business owner's job to become an IT expert," says Coleman. "That's our job and we want our clients to consider external IT work, done."
JEI Tech provides comprehensive technology solutions that keep their clients going strong. Our commitment to designing and implementing scalable and dynamic solutions began over 10 years ago and has evolved into a consistent and reliable solution that answers our clients demands of better, faster, more dependable.
Investments in education, knowledge and experience give our customers the ability to depend on a partner that provides intelligent, skilled solutions. This proficiency and unwavering support allows our partners to focus on their business requirements, trusting the support of a strong, dynamic, and reliable IT environment. Great leadership requires vision, commitment and the ability to make quick educated decisions. JEI Tech has recruited some of the best talent, coast to coast, in the IT sector to provide the most reliable and forward thinking IT analysts for your home and business. With well over 50 years combined experience, there is no job too big – or too small.
We offer everything from turnkey server and network design, implementation and maintenance, spam filtering and virus removal to data recovery and backup strategies. Thriving on long – term relationships with our clients, most have been with us from day one. Give your business that competitive edge, contact us for your free consultation!
•Professional
•Powerful & Flexible Solutions
•Rapid Support
John Coleman, Director
JEI Tech
(403) 601-5072
john@jei.tech
Brian Suerth
Technology Assurance Group
(858) 946-2112
brian@tagnational.com